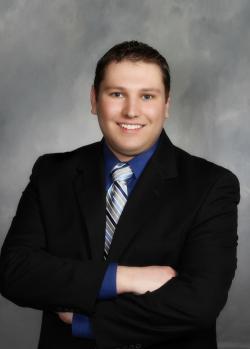 Adam
McCabe
Adam McCabe Agency
Street Address
728 Pennsylvania Ave Ste 5
Sheboygan, WI 53081
Get Directions
Office hours
Monday 8:30am-5:00pm
Tuesday 8:30am-5:00pm
Wednesday 8:30am-5:00pm
Thursday  8:30am-5:00pm
Friday 8:30am-12:30pm
Auto
Property
Workers Compensation
As one of the top 50 property and casualty companies in the country, we provide a full line of insurance products exclusively to families, businesses and farms in Wisconsin.
And since Rural Mutual does business in only one state, premiums paid here, stay here to keep Wisconsin strong.
Insurance/Business Experience:
Three years of insurance experience
Community Involvement:
Sheboygan County Chamber Ambassador
Hobbies:
Read, write, travel, swim and rabbit judge
Agriculture Experience:
Grew up on a Hobby Farm and also on a Dairy Farm of my uncles. I have an Associates Degree in Agribusiness/Science Technology from Fox Valley Technical College.