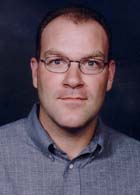 Shawn
Beaster
Shawn Beaster
Office hours
Monday 8:00AM - 5:00PM
Tuesday 8:00AM - 5:00PM
Wednesday 8:00AM - 5:00PM
Thursday 8:00AM - 5:00PM
Friday 8:00AM - 3:00PM
Auto
Property
Workers Compensation
As one of the top 50 property and casualty companies in the country, we provide a full line of insurance products exclusively to families, businesses and farms in Wisconsin.
And since Rural Mutual does business in only one state, premiums paid here, stay here to keep Wisconsin strong.
Office Hours: M - F 8:00 am - 4:30 pm
Shawn has been with Rural Mutual Insurance since 1996. In his spare time, he enjoys coaching his children in sports.
Education:
Northern Michigan University, Marquette, MI - BS