We are excited to have Douglass Belt on our Rural Mutual team as the new Sales Training Manager.  Belt has over 15 years of sales experience, specializing in project management, sales training, business development and management. He works with our agents directly and is located in the home office in Madison, WI.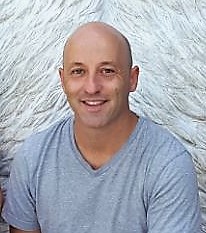 Learn more about Doug:
1) Describe your job in three words. Coaching, Leading, Motivating
2) Best thing about being in the Rural Mutual office? To experience the Rural Mutual culture and energy here. It is truly something special  – and now I see why it has been voted as one of the Best Places to Work for the past years.
3) Who would you most like to swap places with for the day? Leonardo Da Vinci- to possess the multiple skills he had would be an amazing experience.
4) What did you want to grow up to be when you were a kid? A professional hockey player
5) Tell us something interesting? My great grandfather was Edger "Pop's" Gordon, for whom Gordon Commons is named after on the University of Wisconsin campus.
Welcome, Doug. Rural Mutual is happy to have your experience and expertise on our team!
Want to work for Rural Mutual? We are hiring. Click here to learn more and apply online to work at Madison's Best Places to Work.