Membership Benefits
By being a Wisconsin Farm Bureau® member, you qualify for benefits and services that provide a range of options that respond to the needs of farmers, families and businesses in Wisconsin.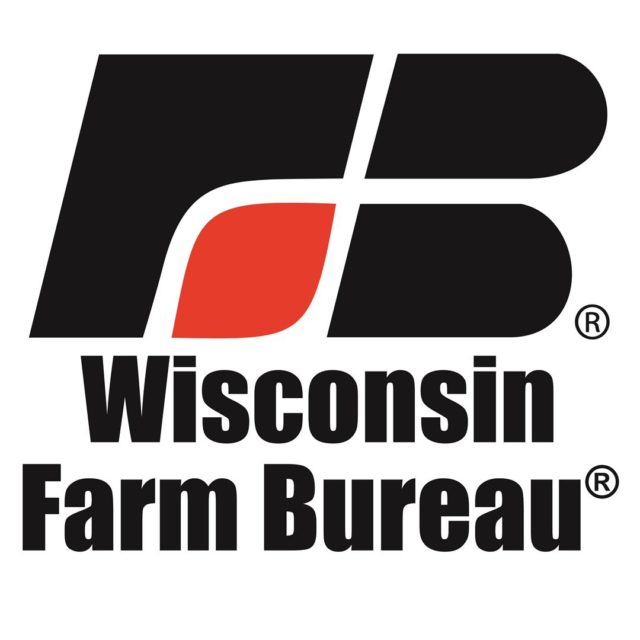 Communication
35% discount on daily grain, livestock and feed input marketing advice, as well as current market quotes and updates.
The Country Today will donate $5 to the Ag in the Classroom Program with every purchased by a Farm Bureau member. Write "Farm Bureau member" on your renewal.
---
Health
ScriptSave® is a free prescription drug savings card available to all Wisconsin Farm Bureau members.  Sign-up by calling 800.700.3957. Mention Group #703 to identify yourself as a Wisconsin Farm Bureau member.  This is a discount only, not an insurance policy and does not provide insurance coverage.
Life Line Screening offers vascular screenings to all members at a discounted price. Farm Bureau members also get a free osteoporosis risk assessment.
---
Travel
Save up to 20% on membership to AAA with free enrollment fees.  Give the code "W017" when placing the call to 877.731.3315
Receive up to 25% off Avis base rates* with Avis Worldwide Discount (AWD) number A298849 . In addition, enjoy additional offers** like dollars off, a complimentary upgrade, or a free weekend day.
Save up to 25% off budget rentals with your Budget Customer Discount (BCD) number Y775749. Plus, get other great offers** like dollars off, a free upgrade, or a free weekend day.
Members save 20% off published rates at almost 5,000 Choice Hotels worldwide! Save 20% off at participating Comfort Inn, Comfort Suites, Quality Inn, Sleep Inn, Clarion, MainStay Suites, Suburban Extended Stay, Rodeway Inn and Econo Lodge hotels. Mention your Wisconsin Farm Bureau Federation ID #00209870 or go to choicehotels.com and enter your Wisconsin Farm Bureau Federation ID #00209870 to book online.
Members save 20% off the best available rate on their overnight hotel accommodations including Wyndham Hotels and Resorts, Days Inn, Ramada Worldwide, Super 8, Wingate By Wyndham, Baymont Inns and Suites, Hawthorn Suites, Microtel Inns and Suites, Howard Johnson, Travelodge and Knights Inn. Offer valid only when booking online using this link or calling 877.670.7088.
Financial
Competitive rates on a variety of products and Farm Bureau Member Rewards MasterCard® that pays Farm Bureau membership.
Deduct 100% of their family's medical expenses through their farm or business, and save an average of $5,000 a year on their medical expenses.  Also, receive a 15% discount off the cost of AgriPlan (mention discount code WIFA). Learn more!
---
Supplies & Products
Members save $300-$500 per unit on select Case IHequipment. Just enter your member ID (without FB) and zip code, print out your certificate and take to the dealership prior to purchase. Find specific products eligible for discount here.
Members can save up to $2,500 on eligible Cat® machines and an additional $250 credit on work tool attachments purchased with new Cat machines.  Just enter your member ID and ZIP code, and print out your certificate and take it to the dealership prior to purchase.  Find specific products eligible for discount here.
Members who are agricultural producers and patrons of their local FS cooperative are eligible to receive patronage when patronage is paid.  Click here to learn more.
Members get deep discounts on all equipment and supplies and enjoy free standard ground shipping when they order catalog items online, over the phone or at their Grainger branch*. Find specific products eligible for discount here. Reference the Wisconsin Farm Bureau organization account number when submitting an order. Call 800.261.3276 (option 1) to get the Wisconsin Farm Bureau Grainger account number.
Members receive special access to the John Deere's GreenFleet™ Loyalty Rewards program, providing members with a free two-year Platinum 2 membership. Sign up program using a valid member ID and zip code for membership verification. View eligible models
Save up to 80% on Office Depot Preferred Products along with reduced prices on ink, paper, office supplies, toner, stamps/daters, pens, pads, furniture and much more.  Free next day delivery with free shipping on orders over $50 and terrific copy and print pricing.
---
Protection
$500 Reward Protection Program
Farm Bureau pays a $500 reward to people providing information leading to the arrest and conviction of individuals for arson, theft or criminal damage to a member's property that is posted with a Farm Bureau reward sign or sticker.
Accidental Death Policy
Members receive $1,500 in accidental death insurance for themselves and their spouse, and $500 for minor children. The policy increases in value $200 for each consecutive year of membership up to $3,500. The policy covers any accident, except those on a public road or highway occurring or arising out of occupancy or use of a vehicle required to be licensed under state laws.
A Voice for Farmers. A Vision for Agriculture. ®
With more than 46,000 members, the Wisconsin Farm Bureau Federation is Wisconsin's largest general farm organization. The Wisconsin Farm Bureau Federation is made up of 61 county Farm Bureaus.
Farm Bureau members serve on boards and committees working on legislation, regulations, and issues that affect agriculture and rural areas. These hard-working members are supported by a staff of professionals working to assist them in their action-oriented activities.
Farm Bureau leaders recognized the need to provide automobile coverage to members who were often unable to find affordable insurance as farmers were considered very high risk. So, in 1934 the Farm Bureau Mutual Insurance Company of Wisconsin was formed. That company would evolve into what we now know as the Rural Mutual Insurance Company.
Farm Bureau Mission: Lead the farm and rural community through legislative representation, education, public relations, leadership development and providing services and benefits to members.