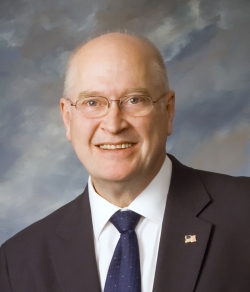 Charles
Reitz
Badgerland Agency
Street Address
675 N Brookfield Rd
Ste 209
Brookfield, WI 53045
Get Directions
Office hours
Monday 9:00 AM - 5:00 PM
Tuesday 9:00 AM - 5:00 PM
Wednesday 9:00 AM - 5:00 PM
Thursday 9:00 AM - 5:00 PM
Friday 9:00 AM - 5:00 PM
Saturday by appointment
Auto
Property
Workers Compensation
As one of the top 50 property and casualty companies in the country, we provide a full line of insurance products exclusively to families, businesses and farms in Wisconsin.
And since Rural Mutual does business in only one state, premiums paid here, stay here to keep Wisconsin strong.
Charles has over 25 years of insurance knowledge specializing in business and personal lines, He has built a reputation of honesty and dedication to his clients and their families.
Insurance/Business Experience:
29 years of insurance experience