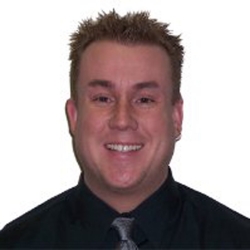 Chris D.
Whitlock
Whitlock Insurance
Street Address
280 Regency Court
#202
Brookfield, WI 53045
Get Directions
Office hours
Monday 9:00 AM - 5:00 PM
Tuesday 9:00 AM - 5:00 PM
Wednesday 9:00 AM - 5:00 PM
Thursday 9:00 AM - 5:00 PM
Friday  9:00 AM - 12:00pm
My name is Chris D. Whitlock, and I am born and raised right here in Milwaukee, WI. For the past 20 years I have been in sales, with my main focus the last 10 years on insurance. All this time I have been able to succeed with building strong personal/business relationships by networking my ties to the local community. I love working with business owners that take "pride in ownership". It is the same way I run my business, and it makes for a great working partnership. I look forward to furthering that as an agent at Rural Mutual for the rest of my career.
I am an avid supporter of the Packers, Bucks & Brewers and I also have been a season ticket holder to the Marquette Men's Basketball team since 1995. I am a licensed Loan Officer NMLS 285031, a volunteer at the Wisconsin Blood Center of Milwaukee, a US Navy veteran, and a member of my local chapter of the American Legion Post 449.
I serve the areas of Wauwatosa, Elm Grove and Butler in the areas of agriculture and farm insurance, home insurance, business insurance and life insurance.
Awards:
Top 5 Rookie Agents: November 2015, January 2016, February 2016, March 2016, October 2016, December 2016
Top 5 Financed Agents: February 2016, October 2016, March 2017, December 2017
2015 & 2016 District Top Personal Lines Leader
2016 District Top Life Line Leader