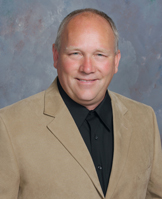 Kevin
Schommer
Schommer Insurance Services LLC
Street Address
229 High St, Suite 1
Wrightstown, WI 54180
Get Directions
Office hours
Monday 8:00 AM - 4:30 PM
Tuesday 8:00 AM - 4:30 PM
Wednesday 8:00 AM - 4:30 PM
Thursday 8:00 AM - 4:30 PM
Friday 8:00 AM - 2:30 PM Winter / 8:00AM - 12:00PM Summer
Auto
Property
Workers Compensation
As one of the top 50 property and casualty companies in the country, we provide a full line of insurance products exclusively to families, businesses and farms in Wisconsin.
And since Rural Mutual does business in only one state, premiums paid here, stay here to keep Wisconsin strong.
Office Hours: M - Th 8:00 am - 4:30 pm, F 8:00 am - 2:30 pm
Schomer Insurance Services is a multi-line, full service insurance office specializing in bringing our customers peace of mind and security. Our primary market is farmers and small businesses invested in protecting their future. We also work closely with families to help secure their future no matter what life throws at them.
Insurance/Business Experience:
20 years of insurance experience
Community Involvement:
Past lions club president and treasurer
Exceptional Equestrians board member
Wrightstown Area Business Community Alliance
Hobbies:
Curling, golfing and outdoors