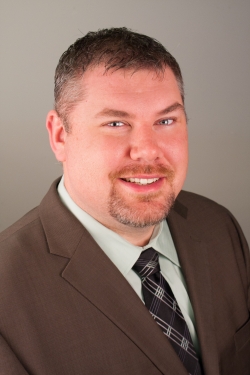 Steven
Marcinkowski
Steven Marcinkowski
Office hours
Monday 8:00 AM - 5:00 PM
Tuesday 8:00 AM - 5:00 PM
Wednesday 8:00 AM - 5:00 PM
Thursday 8:00 AM - 5:00 PM
Friday 8:00 AM - 12:00 PM
Saturday & Sunday by appointment
Auto
Property
Workers Compensation
Steve Marcinkowski joined the insurance industry in 2012, opening his own agency after a successful career in retail sales, management, and environmental consulting.  After three years as an independent brokerage agent, he joined Rural Mutual in early 2015 as a multi-line agent with a focus in commercial insurance. 
Steve was born and raised in Waterford WI, and now lives in Sturtevant WI with his wife and two sons.  He earned his Bachelors degree in Environmental Biology from Eastern Illinois University.  Steve was an active member of the 1995 Gateway Conference Champion Eastern Illinois Panther football team, playing on both the offensive and defensive line during his playing career.  He is member of Faith Lutheran Church and is actively involved at Concordia Lutheran School, serving lunches on Hot Dog Tuesdays and coaching his son's basketball team. 
Family and friends are an integral and important part of Steve's life.  That is what drives Steve's business philosophy.  "It is most important for me to educate my clients and prospective clients in the ins and outs of insurance, focusing on their needs and goals, rather than on a hard sell."  He has a competitive drive that he focuses to ensure that clients receive an insurance quote that is tailored to fit their individual and business needs.
He enjoys being active in outdoor activities, including camping, fishing, and hunting, while teaching his sons the importance of preserving that lifestyle and state resources for future generations.  He is an active member of several sportsman's and conservation clubs, such as Ducks Unlimited, Wisconsin Bowhunters, National Wild Turkey Federation, and the Wisconsin Sportsman's Association.