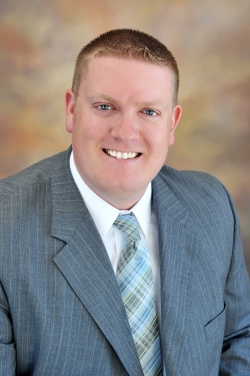 Graig
Beckstrand
The RBI Group, Inc.
Office hours
Monday 9:00am- 4:00pm
Tuesday 9:00am - 4:00pm
Wednesday 9:00am - 4:00pm
Thursday 9:00am - 4:00pm
Friday 9:00am - 12:00pm
Auto
Property
Workers Compensation
As one of the top 50 property and casualty companies in the country, we provide a full line of insurance products exclusively to families, businesses and farms in Wisconsin.
And since Rural Mutual does business in only one state, premiums paid here, stay here to keep Wisconsin strong.
Graig has been a licensed insurance agent since 2004 and has been with the Rural Mutual Insurance Company since 2008.
Honors:
2013-2014 Rural Mutual Insurance Agents Advisory Council member
2014 Rural Mutual Insurance Leaders Conference qualifier
2012 Rural Mutual Insurance Leaders Conference qualifier
2011 Rural Mutual Insurance Leaders Conference qualifier
November 2009 Rookie of the Month
August and October 2010 Financed Agent of the Month
Insurance/Business Experience:
Working in Insurance Sales since 2004
Community Involvement:
Assistant JV Baseball Coach - Elkhorn Area High School
Assistant baseball coach for Elkhorn Xtreme Youth Baseball
Elkhorn High School Purple & Gold Foundation board member
Hobbies:
Golfing, sporting events and spending time with family