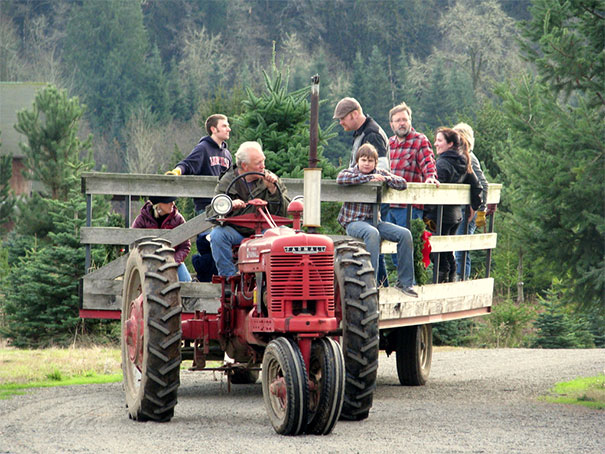 You'd be hard-pressed to find a Wisconsinite who hasn't enjoyed a hayride on a local farm. Each year as autumn approaches and the temperature cools, it quickly becomes a popular pastime for families.
Teenagers seek a Halloween thrill on haunted hayrides while families venture into a pumpkin patch to discover the perfect jack-o-lantern or into the orchard for an afternoon of apple picking.
It's easy to see why it's such a treasured experience, isn't it? In order to keep it treasured, farmers need to keep it safe, especially when young children are aboard.
Without the proper safety precautions in place, you can imagine how an enjoyable trip to the farm can easily turn into a disaster. The Marshfield Clinic Research Foundation understands the risks associated with hosting a hayride on the family farm, and has compiled a great list of safety recommendations. Check them out!
Hayrides are a great way to showcase the beauty of your farm and to let others appreciate your hard work. Families are looking not only for a fun way to enjoy that beauty, but also a safe one. Take the proper safety precautions, and your hayride could very well be their choice.
Photo courtesy of Historic Kirchem Tree Farm