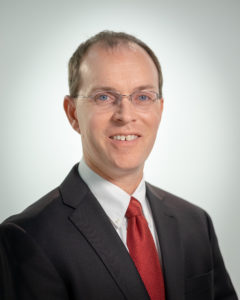 We are excited for Dan Merk in his new role with Rural Mutual as the new Executive Vice President and CEO. Dan began his career at Rural in 2009 as Vice President, Actuary & Product. In 2011 he was promoted to Vice President & Treasurer where he was responsible for all accounting, finance and actuarial functions. Dan was given the additional responsibility for the claims function in 2015 and underwriting in 2017.
Learn more about Dan:
Favorite Athlete? I'm a huge baseball fan. I grew up wishing I could be Robin Yount, #19.
Where are you from? I grew up in Pittsville, which is the exact center of the state in Wood County. I live in Waunakee now with my wife Julie and three kids Tony, Jackson and Rene. Oh yeah, and the pup Benji.
What are you most excited for in your new role? I'm excited for the opportunity to continue to make Rural better for our customers, employees and agents. I love this company and the model we have built. But it can always get better…
What do you love most about Rural Mutual? The fact that we have proven you can be both successful and "personable" as a company. We are a big company without a big company personality. Everybody matters.
What's in your coffee? Depends on the day and time. Usually cream. Sometimes Jameson.
Tell us something we don't know? I was born in Germany. I love country music. AC/DC might be my favorite, but love music of all kinds.
Where's your favorite place in the world? That's a tough one, the world has so much to offer with many wonderful places. I do really like Europe travel.
Recent great read? This might be a surprise, but I really don't enjoy reading. I'm more of a "doer". Most of my reading is business or sports related.
Congratulations on your new role, Dan! We'll be listening for AC/DC coming from your office.
---
Want to work for Rural Mutual?
We are hiring. Click here to learn more and apply online to work at Madison's Best Places to Work.