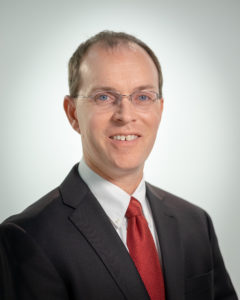 The Rural Mutual Insurance Company (Rural) Board of Directors is pleased to announce the selection of Daniel J. Merk as Executive Vice President & CEO. Merk will work with current Executive Vice President & CEO Peter Pelizza in a transitional period while holding the title of Chief Operating Officer. Merk will officially become the Executive Vice President & CEO upon Pelizza's retirement April 1, 2019.
"We are pleased to have someone of Dan's experience and talent to lead Rural Mutual into the future and build on the success the organization has enjoyed" said James Holte, President of Rural.
Merk began his career at Rural in 2009 as Vice President, Actuary & Product. In 2011 he was promoted to Vice President & Treasurer where he was responsible for all accounting, finance and actuarial functions. Merk was given the additional responsibility for the claims function in 2015 and underwriting in 2017.
Prior to joining Rural, Merk worked 20 years at Sentry Insurance in increasingly responsible positions and was Senior Director & Actuary Consumer Lines when he left to join Rural. Merk earned his Bachelor of Science Degree from UW – Stevens Point with a major in mathematics and a computer science minor. He holds several industry designations including FCAS (Fellow Casualty Actuarial Society), CLU (Chartered Life Underwriter) and MAAA (Member American Academy of Actuaries).
Merk and his wife Julie reside in Waunakee. They have three children – Anthony, Jackson and Katherine.
"I am honored and grateful to the board of directors for this opportunity to serve as Executive VP & CEO of Rural Mutual" said Senior Vice President Merk. "I look forward to working with the entire Rural team to continue our success".
For information contact James Holte, President at 608-828-5700 or jholte@ruralins.com
---