Many children who help out on the family farm begin driving tractors at a relatively young age, but how do you determine when your child is ready to drive a tractor? We talked to Tammy Ellis, the Education Outreach Specialist for the National Farm Medicine Center and the National Children's Center for Rural and Agricultural Health and Safety, for her tractor safety tips.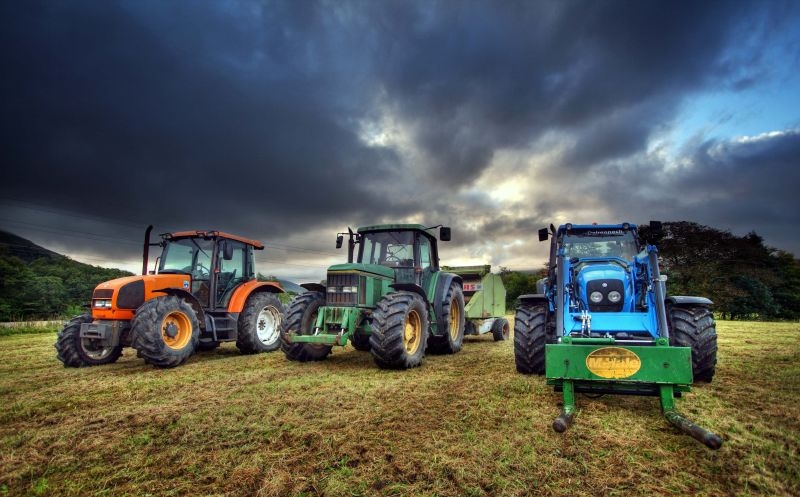 Tractor overturns are a leading cause of death and injury on farms, so it's imperative that you adequately prepare your child for handling these large vehicles. Here is a tractor safety test to help assess if your child is ready to drive a tractor.
Can the child reach and operate all of the controls while wearing a seatbelt, or remain completely seated while on a lawn tractor?
Is the child strong enough to fully operate the controls without straining or using both feet?
Has the child built enough coordination to use hands and feet at the same time? For example, can the child run and dribble a basketball?
Can the child understand and repeat from memory a 10-step process (for small tractors) or a 20-step process (for large tractors)?
Can the child react quickly?
Can the child recognize a hazard and solve the problem while remaining calm?
Is the child responsible? Do you trust the child to do what's expected without continual guidance?
Has the child been trained to operate the tractor (achieved tractor certifi­cation or equivalent)?
Has an adult demonstrated driving a farm tractor on-site?
Has the child shown that he or she can do the job safely at least four times under close supervision?
Can an adult supervise as recommended?
Is the child age appropriate for the type of tractor?
If all the answers to these questions are "yes," your child may be a good candidate to drive a tractor. Also, take into consideration whether the child is a thrill seeker. Will he or she act on impulse, take risks or behave dangerously?
Finally, make sure your tractor has a roll bar. Roll-Over Protective Structures (ROPS) are the most effective way to prevent tractor overturn deaths. If you do not yet have a roll bar, the National Farm Medicine Center ROPS Rebate Program will reimburse 70 percent of the cost of purchasing and installing the ROPS and seatbelt up to $865 in Wisconsin.
For more guidelines on how to determine if your child is for farm tasks, visit: http://www.nagcat.org