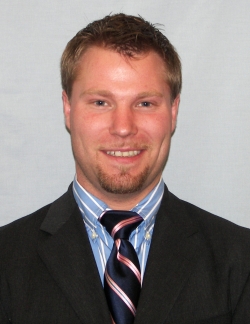 Nathan
Leonardelli
Mike Leonardelli Insurance Services Inc.
Office hours
Monday 8:00 AM - 5:00 PM
Tuesday 8:00 AM - 5:00 PM
Wednesday 8:00 AM - 5:00 PM
Thursday 8:00 AM - 5:00 PM
Friday 8:00 AM - 12:00 PM
Saturday & Sunday by appointment
Office Hours: M - Th 8 am - 5 pm, F 8 am - noon, Saturday/Sunday by appointment
Nathan joined Rural Mutual in his father's agency in 2002. He prides himself on explaining insurance in layman's terms so you can make a sound decision in building your protection program. Together, he can build a custom, quality and competitive program to meet all your insurance and financial needs.
Nathan provides his expertise to the areas of Kenosha, Pleasant Prairie, Somers and Bristol. He can inform and assist clients with all insurance types, including home insurance, auto insurance, life insurance and agriculture and farm insurance.
Insurance/Business Experience:
Rural Mutual agent since 2002
Education:
Winona State University, MN
Community Involvement:
Member of Uptown Business
Hobbies:
Fishing, football, golf and traveling