It is 2016 Agricultural Safety Awareness Program Week! This means it's a great time to review important farm safety information with your workers and family. We curated our top farm safety articles and broke them down by topic for you to easily navigate which ones may apply to you.
At Rural Mutual, we're involved in farm safety information not only to prevent accidents, but because it's the right thing to do.
So, in honor of Agricultural Safety Awareness Program week, we curated articles relevant to this year's theme – "Safety Is No Accident" – for you to easily sift through.
Please take time to review this important farm safety information with family, friends and employees who are invaluable to you and your farm.
Monday: ATV Safety
For many Wisconsin farmers, an all-terrain vehicle is as commonplace on the farm as crops and livestock. Not only are they functional, but also big, fun and fast. But, to keep everyone safe, workers must remember that ATVs are machines that require responsibility and safety precautions.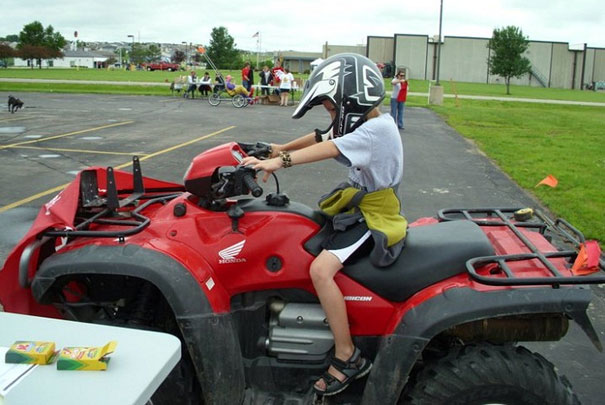 Is Your Child Ready To Operate An ATV For Farm Use?
Ride Like A Pro Whenever You Go
ATV Safety Tips For Your Child
Tuesday: Child Safety
For young workers, a job on the farm can be rewarding, but also hazardous. It's important to educate our future farmers about proper methods and safety. Whether it's teaching them to use an extinguisher to minimize fire damage or educating them about chemical exposure, the more you invest in educating them about safety, the more it pays off.

Keeping Teen Workers Safe on Heavy Machinery
Teaching Children the Dangers of Chemical Exposure
Teach Your Kids How To Use A Fire Extinguisher – Remember P.A.S.S.
Wednesday: Tractor Safety
Tractors often are an essential piece of equipment to have on the farm, but they can also be the most dangerous. That's why it's important to enforce that tractors are not play toys to your children. Read the articles below to determine whether or not your child is ready to drive a tractor, and to learn about safety guidelines you should encourage them to follow.

Tractor Safety: 12 Questions to Ask Before Your Child Drives a Tractor
Tractor Safety Guidelines For Your Child
Thursday: Roadway Safety
If you weren't able to attend Ag Day at the Capitol this year in Madison, here are four things you should know about how this year's legislative priorities relate to farm safety, and how IoH laws have shifted to better protect everyone on the road.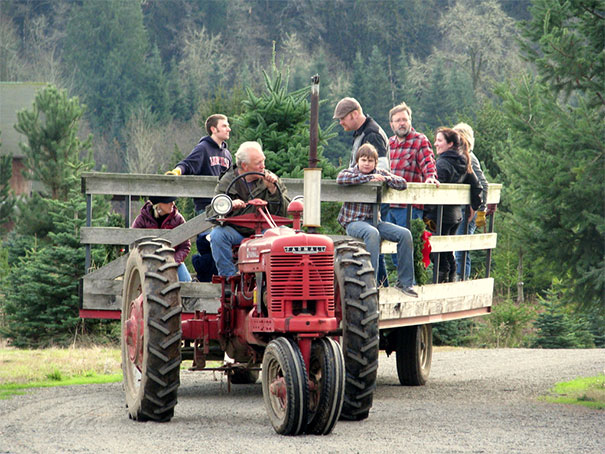 Friday: Grain Bin Safety
More than 200 people in the US died from grain suffocation over the past 30 years. Even worse, one-third of these victims are children. Read these grain bin safety rules and tips to ensure workers of all ages remain risk-free.

Top 10 Safety Precautions to Take Around Grain and Silage
Grain Bin Tip: Do NOT Enter a Flowing Grain Bin
Top Five Practices For Spring Planting
Seven Grain Bin Safety Measures For Your Teenage Farm Workers
---
Protecting the next generation of farmers
Together we can keep Wisconsin strong and safe
Farming traditions run deep in the state of Wisconsin and farm safety is a priority for farmers. Rural Mutual has been protecting farms across the state for over 80 years. We also believe in protecting the families and children in our farming communities.
Learn more about our safety initiatives by reading our farm safety articles, visiting the websites of our safety partners, or contact us. Request more information to support your safety programs or schedule a training seminar today.