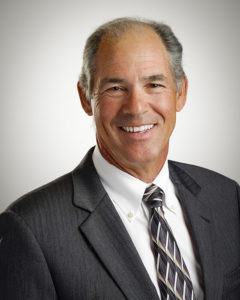 Peter J. Pelizza will retire as Executive Vice President & CEO of Rural Mutual Insurance Company effective March 31, 2019 after serving in that role for more than thirteen years.
During his tenure at Rural Mutual, Pelizza established and executed successful marketing plans and sales strategies while at the same time introducing a more disciplined approach to underwriting. As Executive Vice President & CEO, Pelizza has led Rural Mutual in raising the company's A.M. Best rating from a B+ to an A+ (Superior) rating. Additionally, under Pelizza's leadership, Rural Mutual has been ranked as one of the top 50 most financially secure insurance companies in the United States for the past ten years by the Ward Benchmarking Group.
"I am thankful to have worked with such a fine group of people that have done great things for the company and our policyholders. I have always said, If you bring A people to a B company, it is just a matter of time before the company takes its rightful place as an A company. Our industry is valuable in so many ways, and I am forever thankful to have been a small part of it".
Prior to joining Rural Mutual, Pelizza spent twenty-four years with Wisconsin domiciled Sentry Insurance, ultimately serving the company as Vice President of nonstandard operations, Chief Operating Officer of Dairyland Insurance Company and President of Dairyland County Mutual of Texas.
Pelizza earned both his bachelor's degrees in law enforcement and business administration from Bryant University in Smithfield, Rhode Island.
Pelizza currently serves as a member of the Board of Directors of Primero Insurance Company of Las Vegas, Nevada. Pelizza also serves as a member of the Farm Bureau Life Insurance Company Advisory committee and is a member of the Wisconsin Farm Bureau Service Board. Pelizza has served as a member of the American Agricultural Insurance Company Advisory Committee and is also active within many state professional trade associations and non-profit boards.
For information contact James Holte, President at 608-828-5700 or jholte@ruralins.com
---