Chances are the youth who are working on your farm spend quite a bit of time in and out of the farm buildings and shops as they perform their tasks each day. Have you taken the proper steps to assure all those buildings are free from unnecessary risk?
Luckily, the folks at the National Ag Safety Database offered these tips on assuring your workers and your family don't face hazards while working in the barns and shops.
8 Easy Ways to Keep Your Farm Buildings Safe
Storage Building Safety Tips
Put handrails on all stairways and make sure all permanent ladders are in good condition
Clear areas near the stairs and high traffic areas of objects that may cause someone to trip.  Avoid creating piles of objects, like tires, that children can climb.
Regularly inspect and maintain floor boards. Make sure to check boards on upper stories for weak or rotten spots.
Clean buildup of trash, dust or cobwebs. They can interfere with the electrical system and cause problems.
Maintain proper lighting throughout the building. Light stairwells, storage and work areas, and other areas regularly used. When light bulbs are close to a work area, they can be bumped. Glass enclosures help, but a substantial guard would reduce the risk of breakage and fire.
Store chemicals correctly. Lock up pesticides, solvents other toxic chemicals and immediately dispose of empty containers. This includes gas cans. Here are five tips to protect your farmers from hazardous chemicals.
Use Lockout Tagout on electrical supply boxes and other systems around the farm.
Be aware of the dangers of carbon monoxide buildup from combustion engines. It can be hard to detect because it is colorless and odorless. Keep the building properly ventilated when using equipment.
"Keeping buildings safe and clean will help prevent accidents and provide a better working environment for employees."
---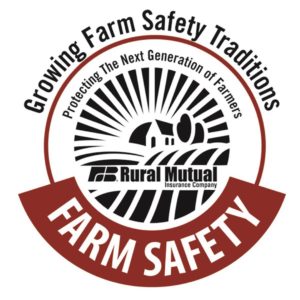 Farm safety starts with you, and we are here to help. From your farm equipment safety checks, to harvest safety tips and keeping your children safe, make sure you take the proper steps to prevent a tragedy from happening.
Please contact a Rural Mutual agent for loss control resources and farm safety information. As the #1 Farm Insurer in Wisconsin, Rural Mutual has seen the worst and is dedicated to helping the Ag community stay safe and be properly protected.