Common farm chemicals, also known as agricultural chemicals or "agri-chemicals," include fuels, solvents, pesticides, herbicides, fungicides, fertilizers and veterinary chemicals. While each has a function on the farm, agri-chemicals can be dangerous. Keep yourself, your family and your farm safe by following these simple guidelines.
Tips for Safe Storage of Chemicals
Keep chemicals in their original containers and don't pour into smaller bottles.

Don't remove labels from containers.
Store chemicals and personal protective equipment in different locations.
Store mask filter(s) separate from contaminated protective equipment when not in use – for example, in a zip-locked bag or an ice cream container.
Do not store liquid chemicals above solids.
Separate different classes of chemicals to prevent reactions.
Store animal feeds, seeds and fertilizers separately from other chemicals.
Keep ignition sources well away from chemicals.
Keep a record of the chemicals you buy, store and use.
Tips for Safe Transporting of Chemicals
Transport chemicals separately from food, water, animal feeds, seeds and fertilizers. This applies to the transport of household and home garden quantities of chemicals, as well as bulk transport.

Carry a written record of the chemicals you are transporting.
Take all appropriate protective gear along with you.
Tips for Safe Use of Chemicals
Ensure anyone using agricultural chemicals is suitably trained to use both the chemical and any equipment required for application.

Use chemical decanting kits to reduce the risk of spills and splashes while mixing chemicals.
Only mix the quantity of chemical required for the task at hand.
Make sure the decanting and mixing area is well ventilated. If this is not possible, ensure that appropriate personal protective equipment is worn in enclosed environments.
Always wear protective clothing such as chemical-resistant gloves, face shields or masks, overalls and goggles.
---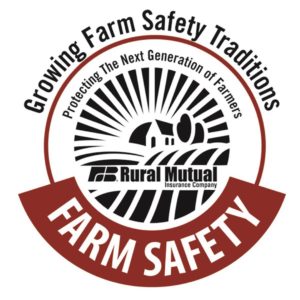 Farm safety starts with you, and we are here to help. From your farm equipment safety checks, to how you maintain your farm buildings and keeping your children safe, make sure you take the proper steps to prevent a tragedy from happening.
Please contact a Rural Mutual agent for loss control resources and farm safety information. As the #1 Farm Insurer in Wisconsin, Rural Mutual has seen the worst and is dedicated to helping the Ag community stay safe and be properly protected.
Find more information here: /farm-safety/
---